Connecting Azure Express Route with Multiple Virtual Networks
Unlike a traditional hub and spoke when you have site to site VPN with azure with multiple virtual networks. Azure Express route gives you an additional option to create up-to to 10 connections directly with the express route circuit. Where the virtual network can be from different subscriptions. It makes life much easier when you have multiple business units within Azure with different subscriptions. Once you have the express route circuit provisioned and available you can start creating authorizations and connections. VNET peerings and virtual network gateways have their own costs per region. In this architecture no peering is made unless there is a requirement between spokes as the express route will act kind of a hub in this architecture.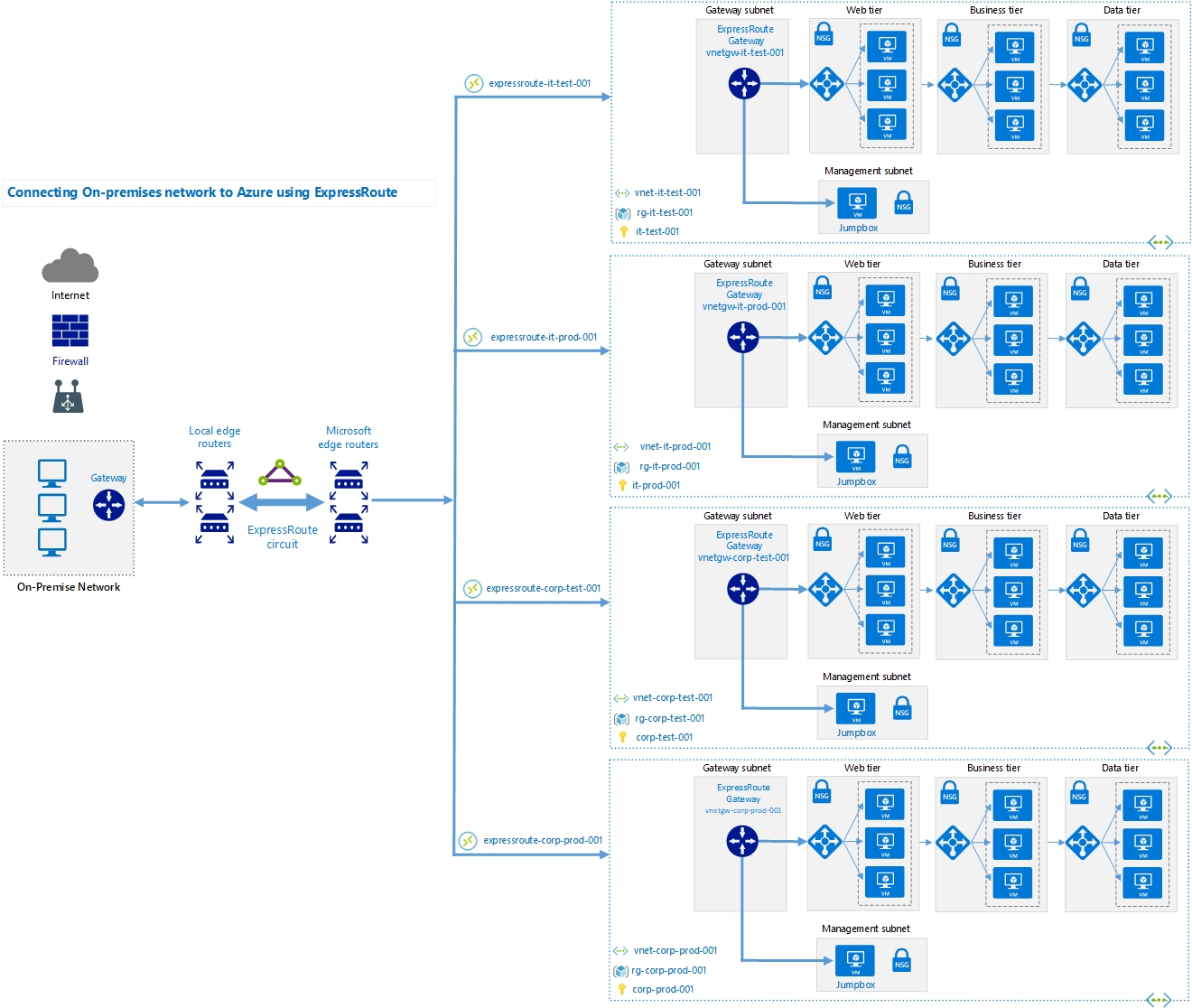 Open the express route circuit is up and ready and create an authorization and get the authorization key and the resource ID. It will change to status Available once you create it.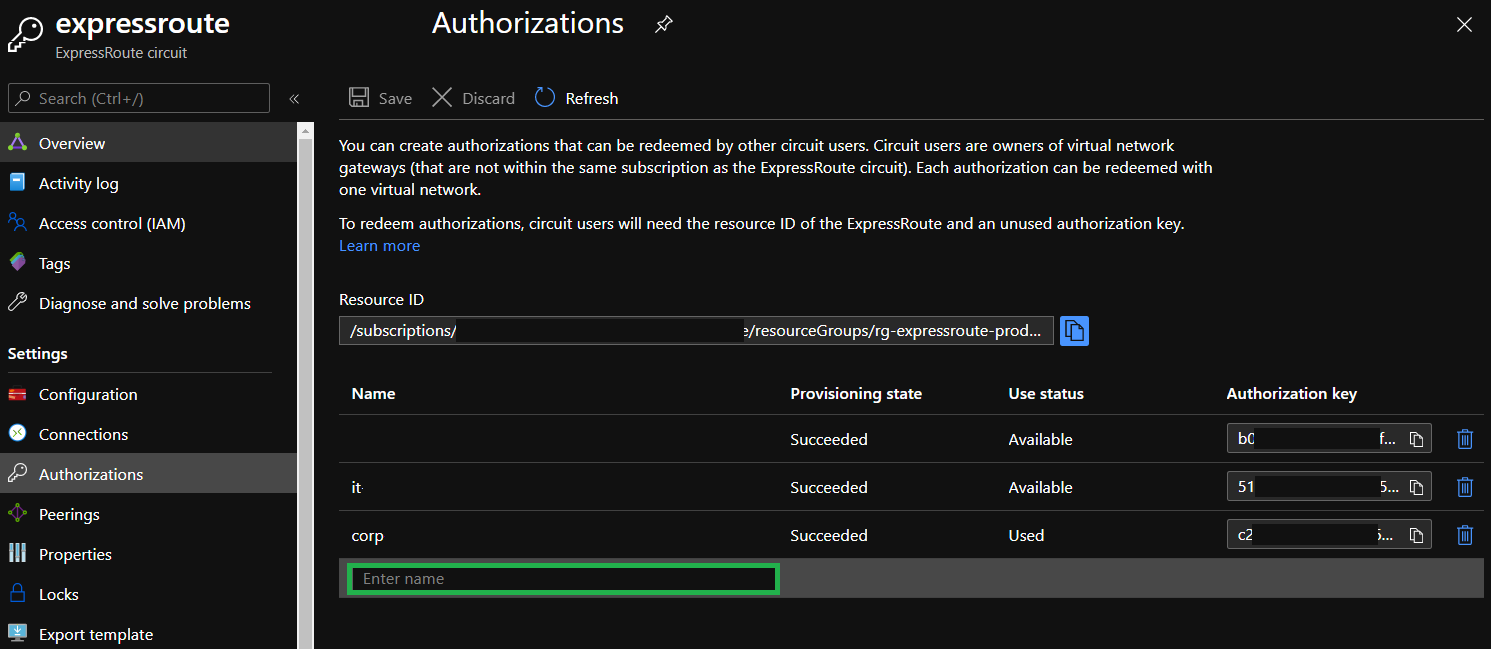 Create a Virtual Network Gateway – where you need a gateway to create a connection between express route circuit and gateway to have virtual resources within the gateway.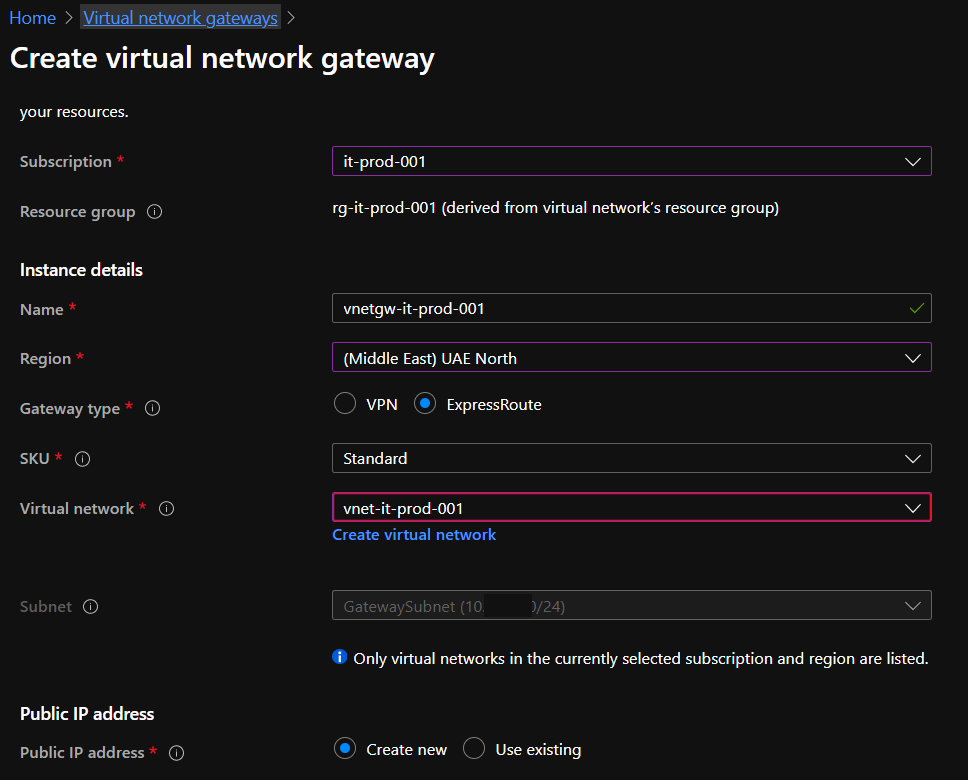 Once you have the gateway choose the gateway and redeem the connection with the Keys captured above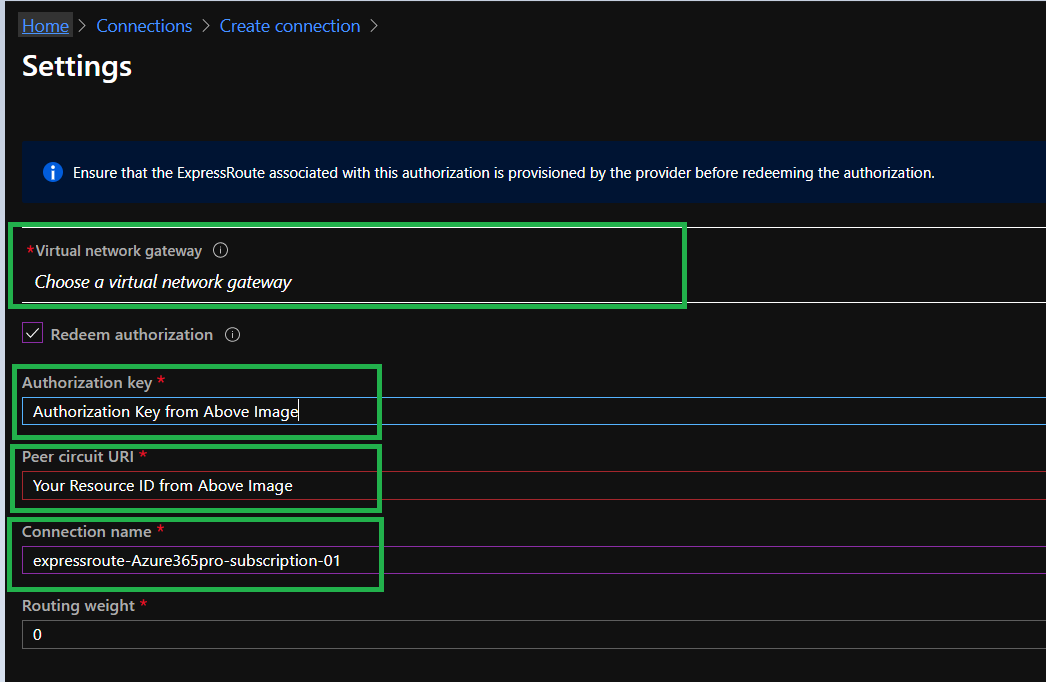 Good to have for naming conventions –
Connection
Address space
Subnets
Virtual Network Gateway
Virtual Network
Virtual Network Gateway Public IP Name
Resource groups
Boot Diagnostics
Network Security Groups
Subscriptions
Test Server Name
Test Server IP

Virtual Network Gateway Peering Cost with Express Route –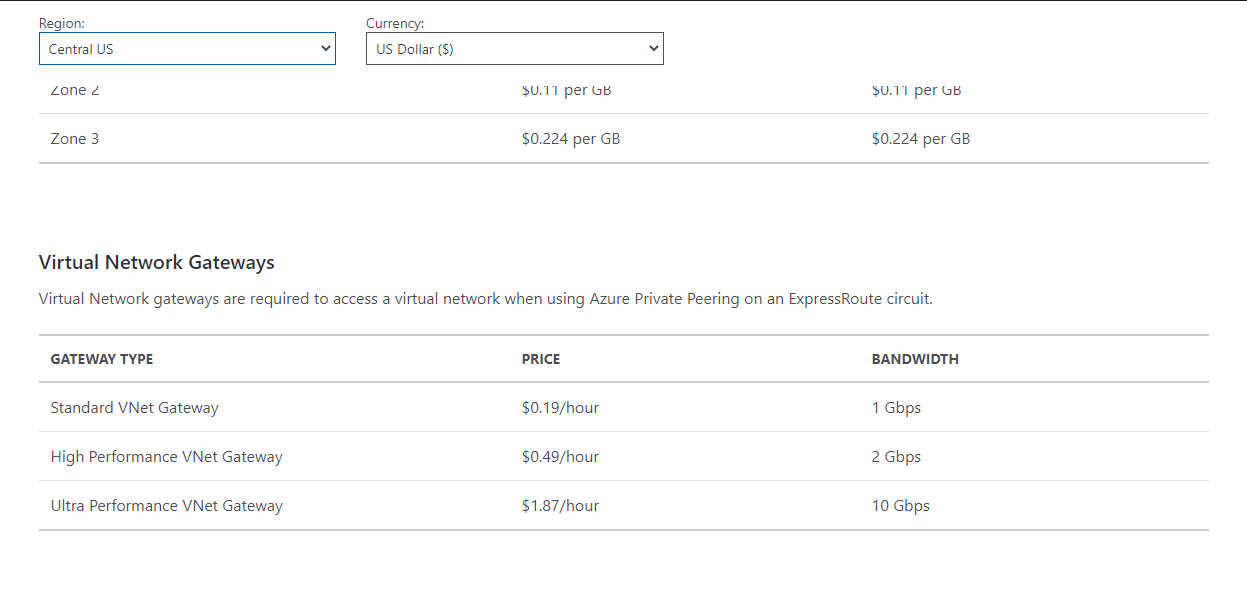 Hub and Spoke without Express Route Examples – Thanks to the internet for below images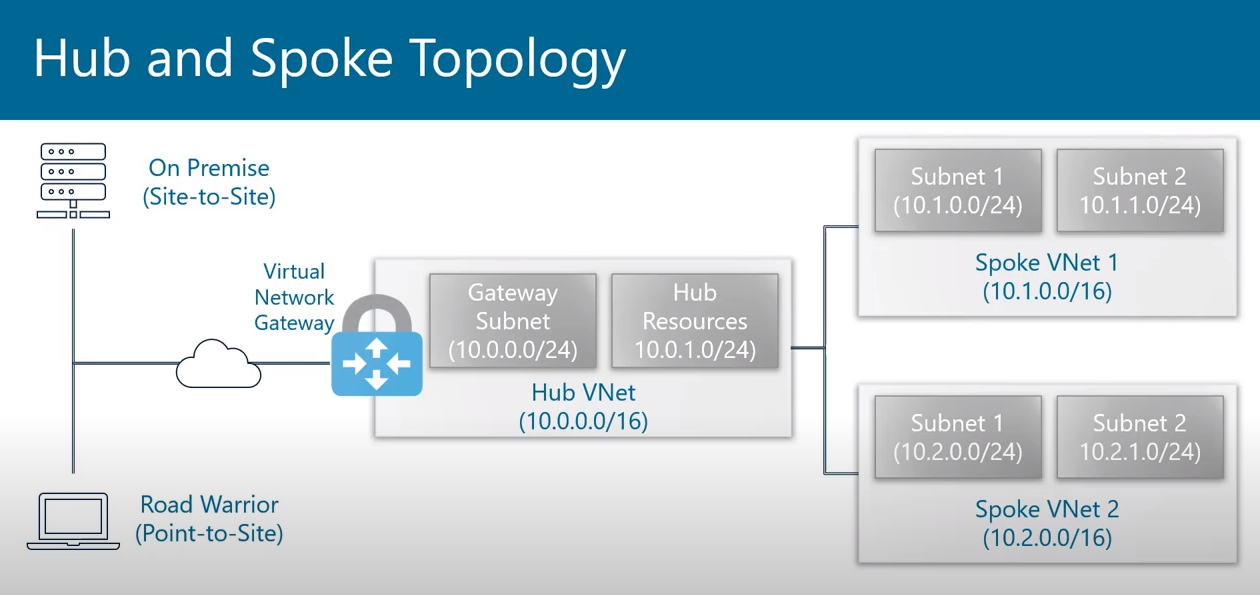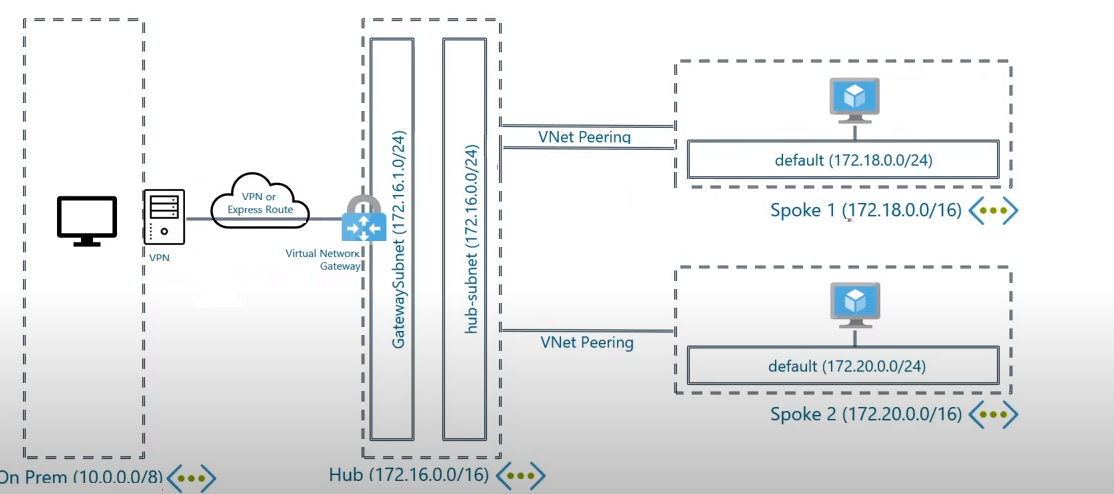 Spoke 1 to Spoke 2 Connectivity with Hub.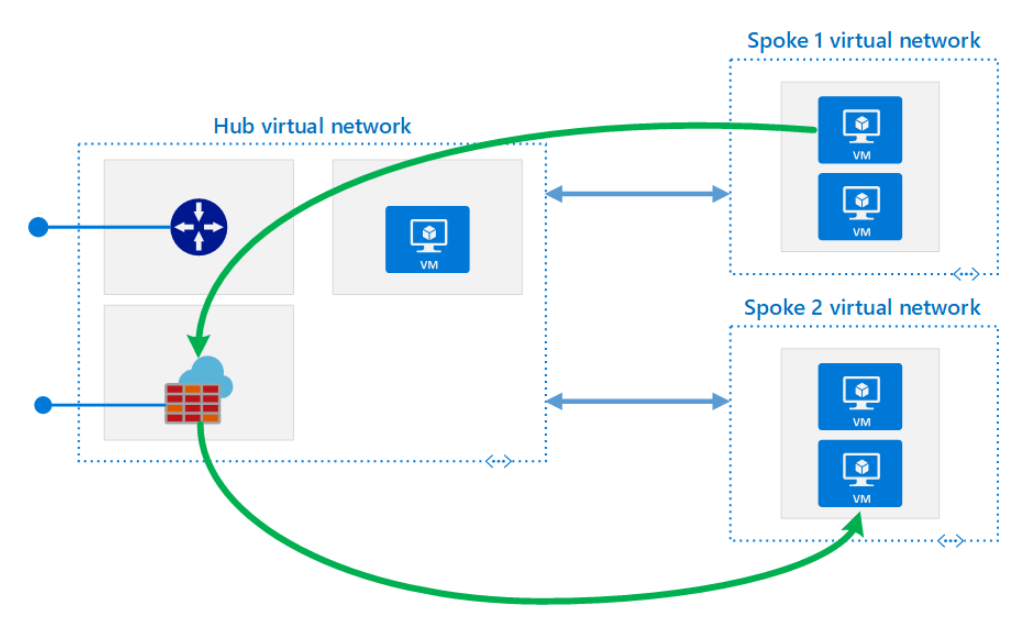 Sample Image for Virtual Network planning –