Cesar Duran
Systems Engineer | Server Infrastructure & Cloud Geek | Student of Life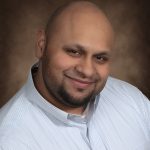 About Me:
I am a Sr. Windows Systems Engineer based in Minneapolis-Saint Paul MN with more than 10 years of IT experience.
Currently I work on a team of 4 Systems Engineers supporting 18 Data Centers and 3 Cloud environments (AWS, Azure, and Google Cloud) with approx. 2600+ Windows servers and an Active Directory environment comprised of 50K+ objects, DNS, DHCP, WINS. And we also support an Exchange 2010/2013 on premise and O365 Hybrid environment.
Tech Skills:
Microsoft Server OS:
Windows Server 2003, SBS 2008, Windows Server 2008 /R2, Windows Server 2012 /R2, Windows Server 2016, Server Core, Nano Server
Virtualization:
VMWare Server, VMWare ESX, vSphere, Hyper-V, Virtualbox, Citrix Presentation Server, Windows Containers
Backup Technologies:
Symantec NetBackup & Backup Exec
Messaging Systems / UC / eDiscovery:
Exchange Server 2003, 2007, 2010, Lync Server, Skype for Business, BESX, Mail Server Relay, G Suite for Work, Google Vault, Symantec Clearwell eDiscovery
Storage Network Technologies:
RAID, NAS, and SAN fundamentals
Web Technologies:
WordPress, Cpanel, IIS, FTP Server, Apache
Delpoyment tools:
Arsenal PDQ Deploy, SCCM, LANDesk, WDS, GPO, MDT
Cloud Computing:
Google Cloud Platform, Microsoft Azure, Amazon Web Services, SaaS, IaaS, PaaS, DevOps, IoT
Server Technologies:
Group Policy, TS Web Access, Symantec Endpoint Protection, Dell Server Administrator, Dell OpenManage IT Assistant, McAfee Spam Manager, SQL Server, ADFS, DFS, WSUS, AD DS, LDAP, Active Directory Application Mode (ADAM), Network Policy and Access Services, RRAS, Google Cloud Directory Sync, Google Apps Manager,  Azure AD Connect, Synchronization Service Manager, SCOM, SCCM
Cabling:
experience in cable runs, cable drops, patch panel punch down, Cat 5e, Cat6
Remote Support Technologies:
Symantec PCAnywhere, VNC, RDP, Microsoft Remote Assistance, LANDesk, LogMeIn, GoTomyPC, Team Viewer , ShowMyPC
Networking, VPN & Security:
DHCP, DNS, TCP/IP, IPv4, IPv6, IP Subnetting, Telnet, SSH, LAN/WAN, Remote Desktop Services, Nortel Contivity, SonicWall VPN, MS VPN Server, Cisco Anyconnect
Desktop Support and Adminstration:
Windows XP, Vista, 7, 8, 10, Ubuntu, CentOS, Xandros, Mac OS X, Chrome OS, Microsoft Office 2003-2016, G Suite Apps, O365 Apps
Mobile:
iOS, Android, Palm OS, Black Berry OS, Windows Mobile
Hardware:
Dell DRAC Chassis Management Controllers, Servers,laptops,desktops, Tablets, Smart Phones, Polycom phones, Cisco routers and switches, KVM, SonicWall Firewall, Wireless Access Points, PowerLine Networking.
Ticket Documenting Applications:
HP Service Desk Tool, SAP, Remedy, CA Service Desk Manager, Cherwell Service Management.
Linkedin Profile:
IT Certifications and Certificates of Completion:
CompTIA Certified

Amazon Web Services Certified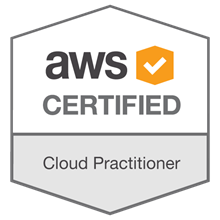 Google Cloud Certified